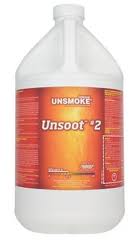 Click to see more
Unsmoke Unsoot #2
Seals and protects surfaces with long-lasting film that is protected against mold, mildew, and bacterial growth.
When dry, Unsoot #2 creates a coating that resists microbial growth for up to two years. Apply on furnace ducts and vents or other hard surfaces.
1 Gallon (3.75 litres)
---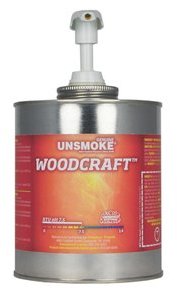 Click to see more
Unsmoke Woodcraft Restoration Cleaner
Effective gel-based compound gently cleans finished wood and restores its natural properties.
Woodcraft assists in the removal of dirt and odors from any hard surface including finished wood, metal, plastic, and fiberglass. Woodcraft comes in a convenient hand pump container and is economical to use.
---